Description
Dyson PH3A All-In-One Purifier + Humidify + Cool Autoreact
Purifier. Humidifier. Fan. All In one.
Automatically senses, captures, and traps pollutants for cleaner air
Purifies and humidifies the whole room³
Dyson 2-year warranty
Automatically purifies and hygienically humidifies for a healthier, more comfortable environment
The latest Dyson purifier humidifier is engineered to help improve your air quality. An advanced filtration system combines a filter to remove gases and odors with a HEPA filter to capture 99.97% of particles 0.3 microns in size. Powerful Air Multiplier™ technology projects purified, humidified air throughout the room.
Helpful air humidifying tips
Dyson purifier humidifiers can achieve desired humidity either automatically or manually in a single room. In Auto mode, set it and forget it. In Manual mode, the LCD prompts you to increase airflow to help you achieve your target quicker. Our machines work most efficiently in a sealed environment.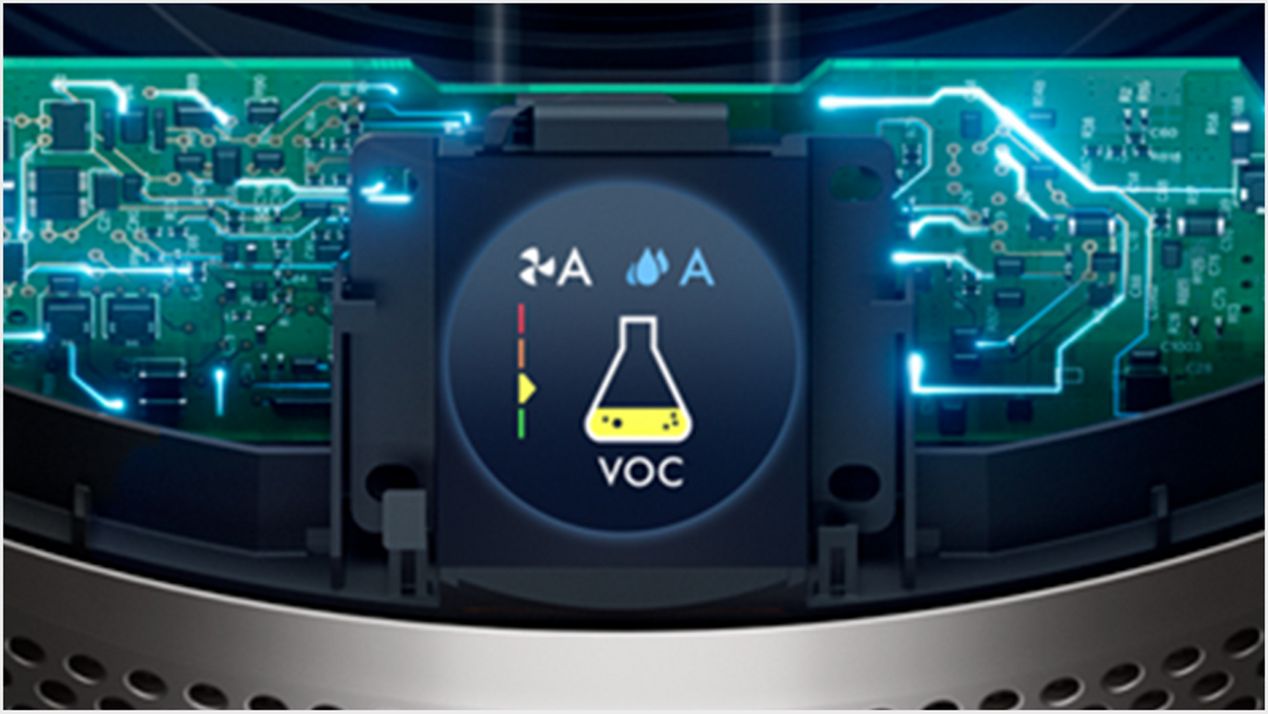 Senses and reports, automatically
Integrated sensors constantly analyze your air, while our unique algorithm cross-checks data every second. It diagnoses pollutants at a molecular level, displaying live results on the LCD.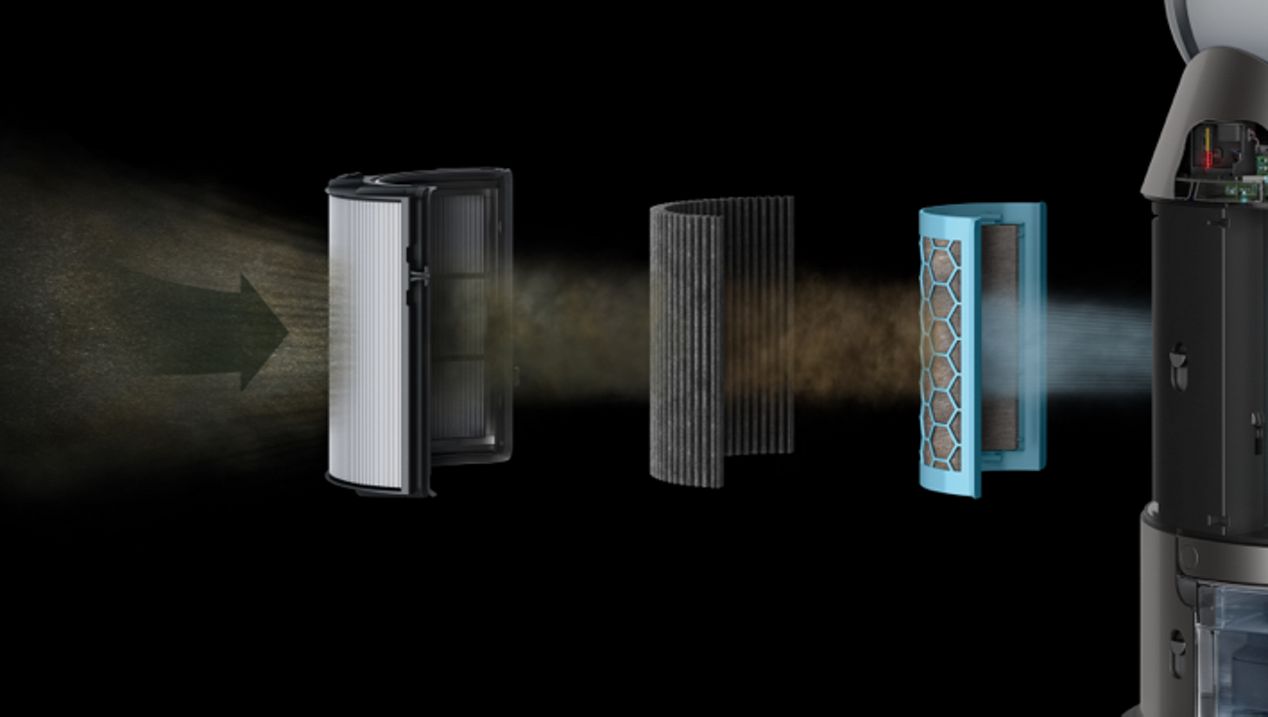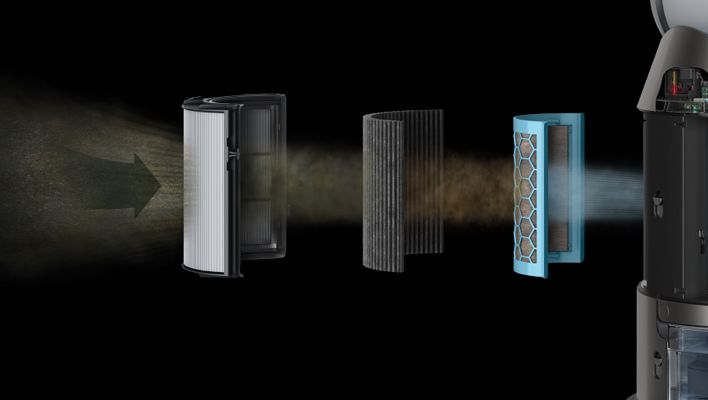 Captures gases and ultrafine particles
The HEPA filter captures 99.97% of particles 0.3 microns in size. A filter also removes odors and gases including VOCs.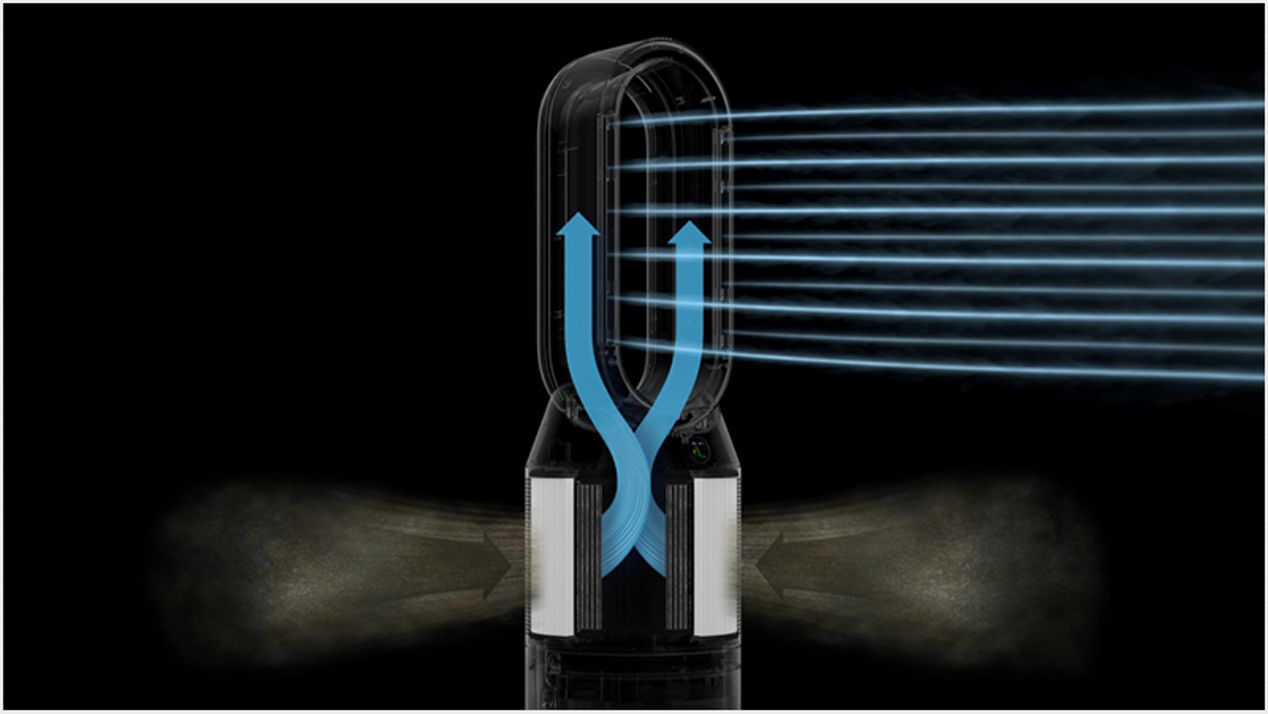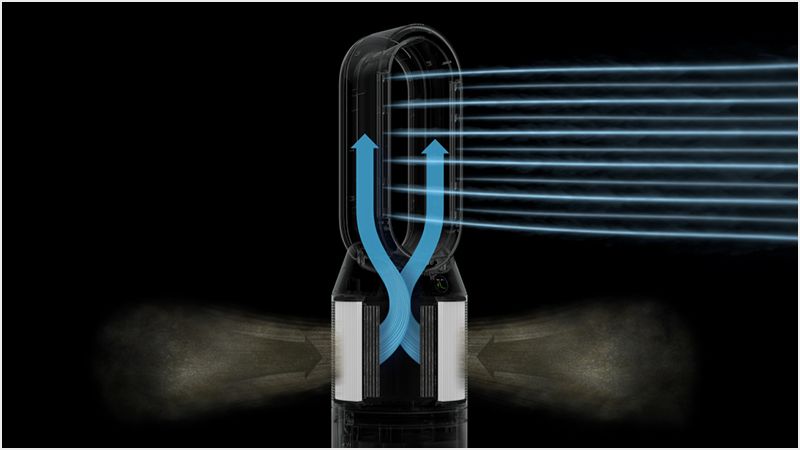 Fully sealed to HEPA H13
To prevent pollutants leaking back into the air, it's not just the filter that's sealed to HEPA H13 standard⁴, it's the whole machine. So what goes inside, stays inside.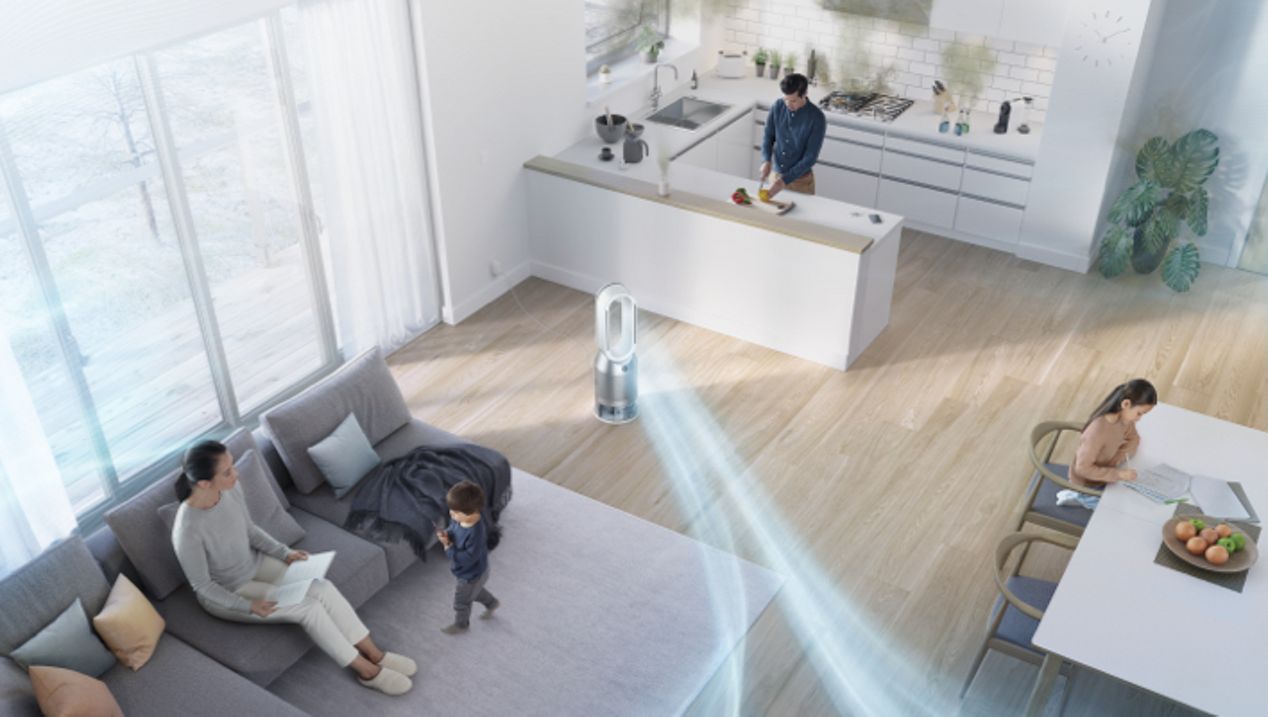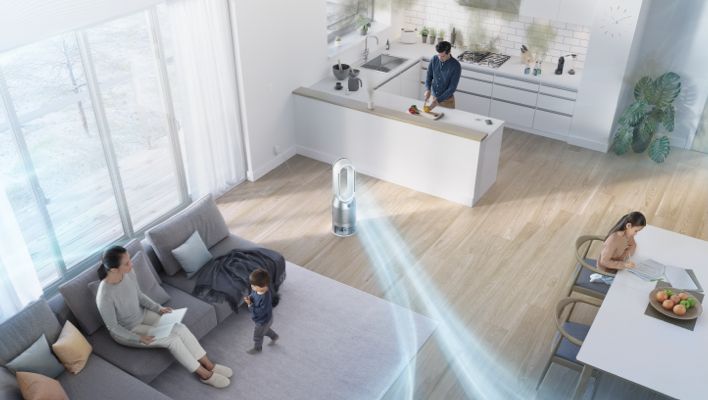 Circulates purified humidified air
Dyson Air Multiplier™ technology mixes and circulates purified, humidified air throughout the room.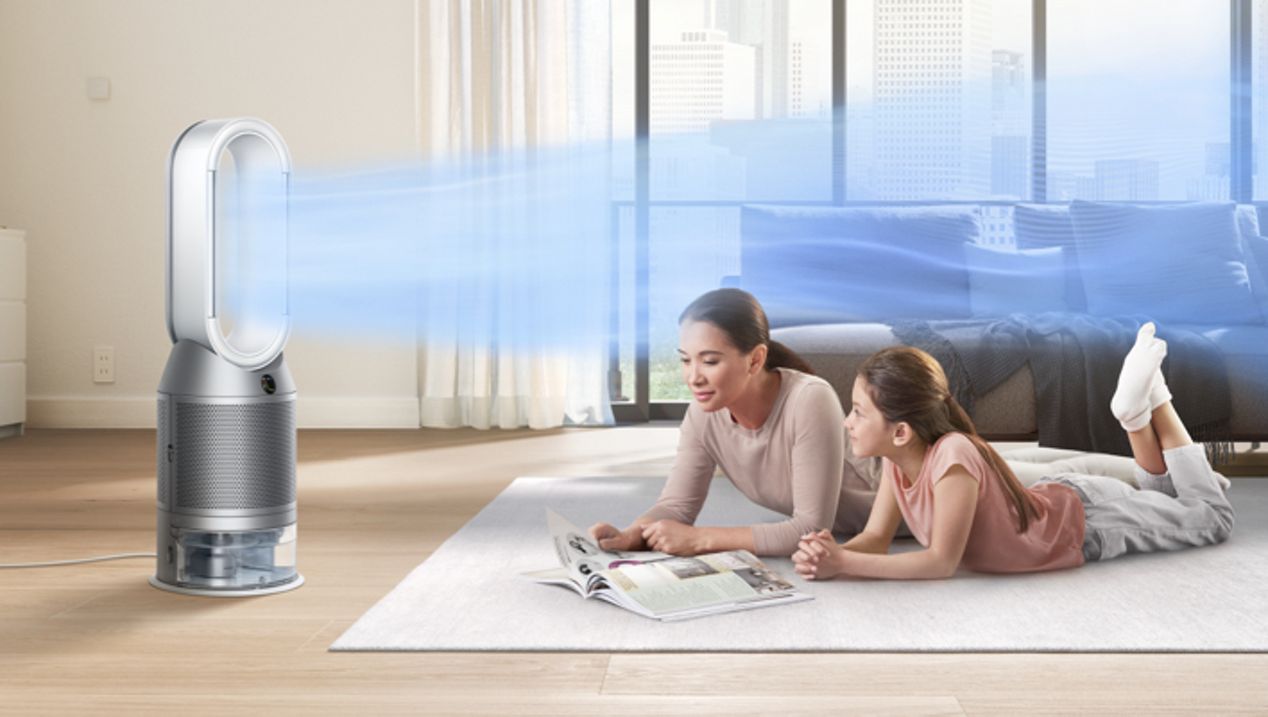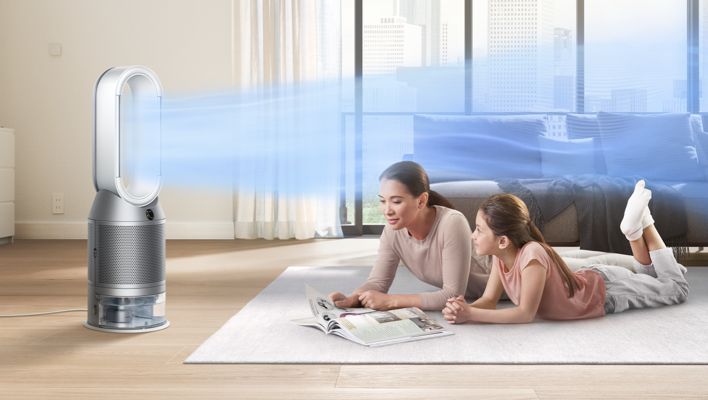 Cools you when needed
In warmer weather, a powerful stream of purified, humidified airflow can cool you down.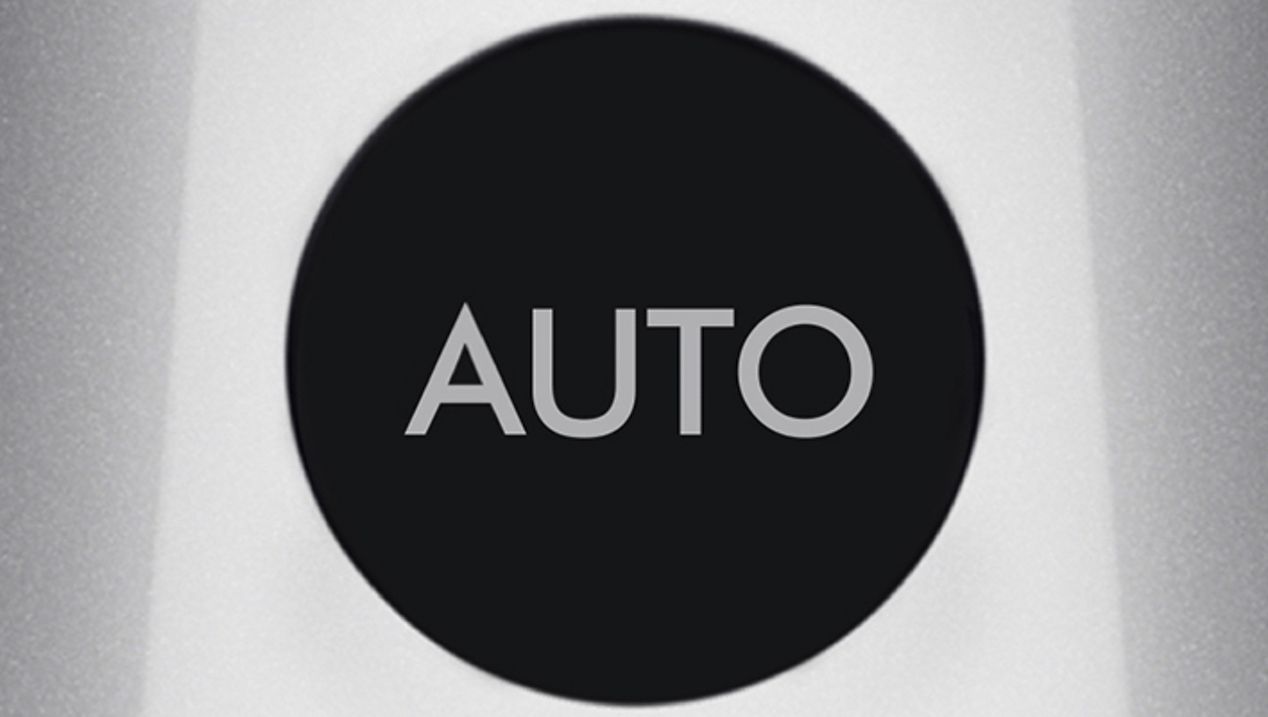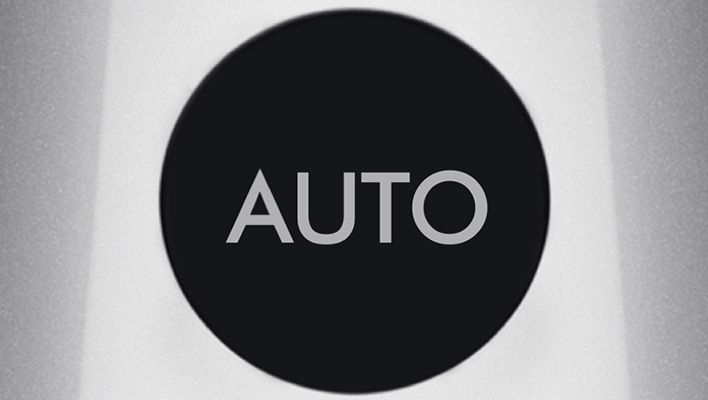 Auto mode
Constantly monitors your air quality, automatically adjusting airflow to reach and maintain the most comfortable humidity level and react to pollution events.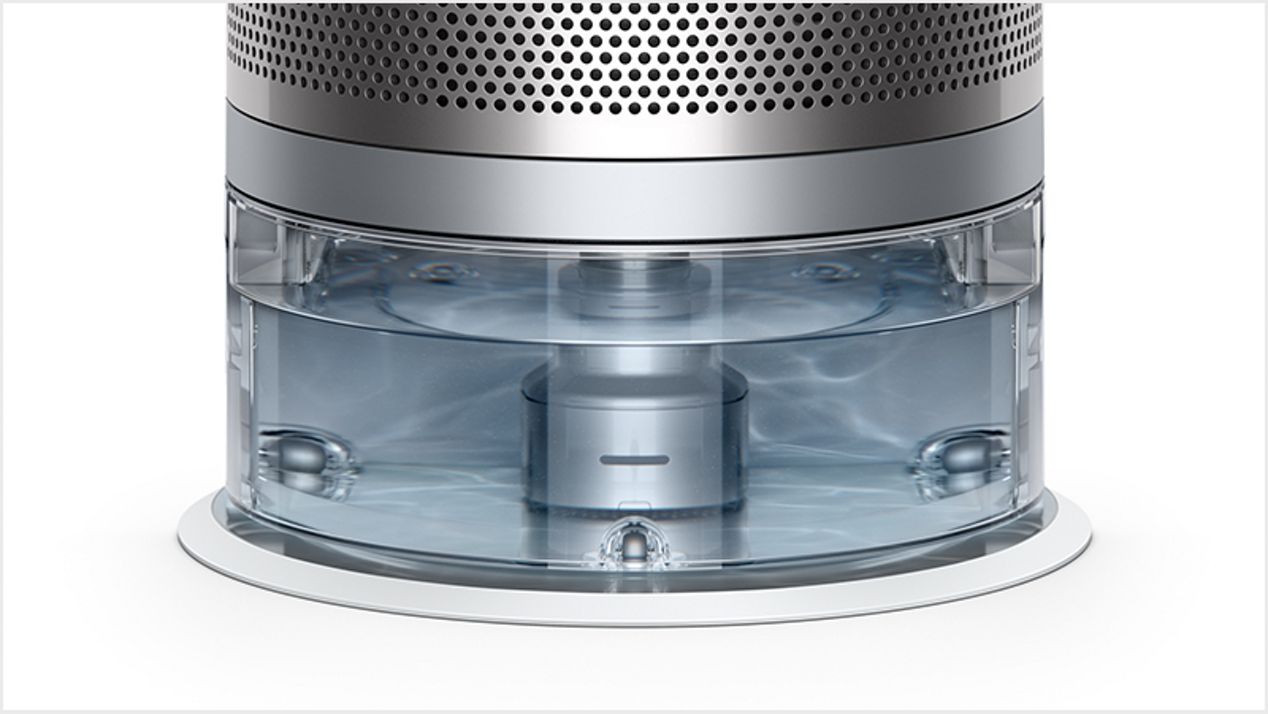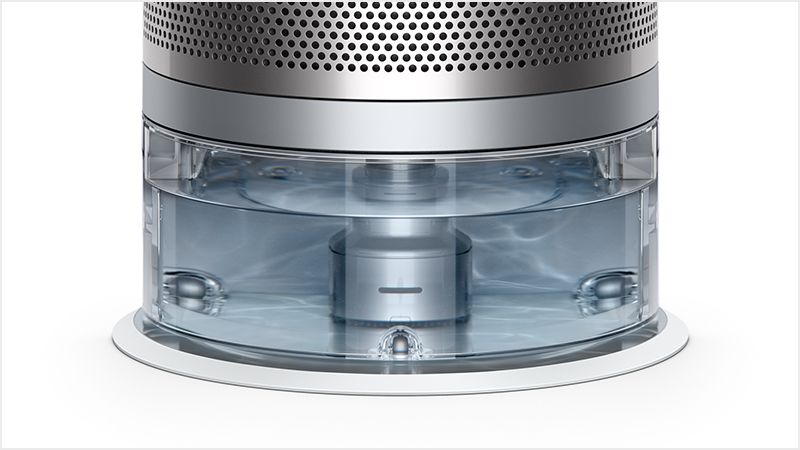 Continuous humidification
An efficient water management system and a one gallon tank give you up to 36 hours⁶ of hygienic humidification without regular refilling.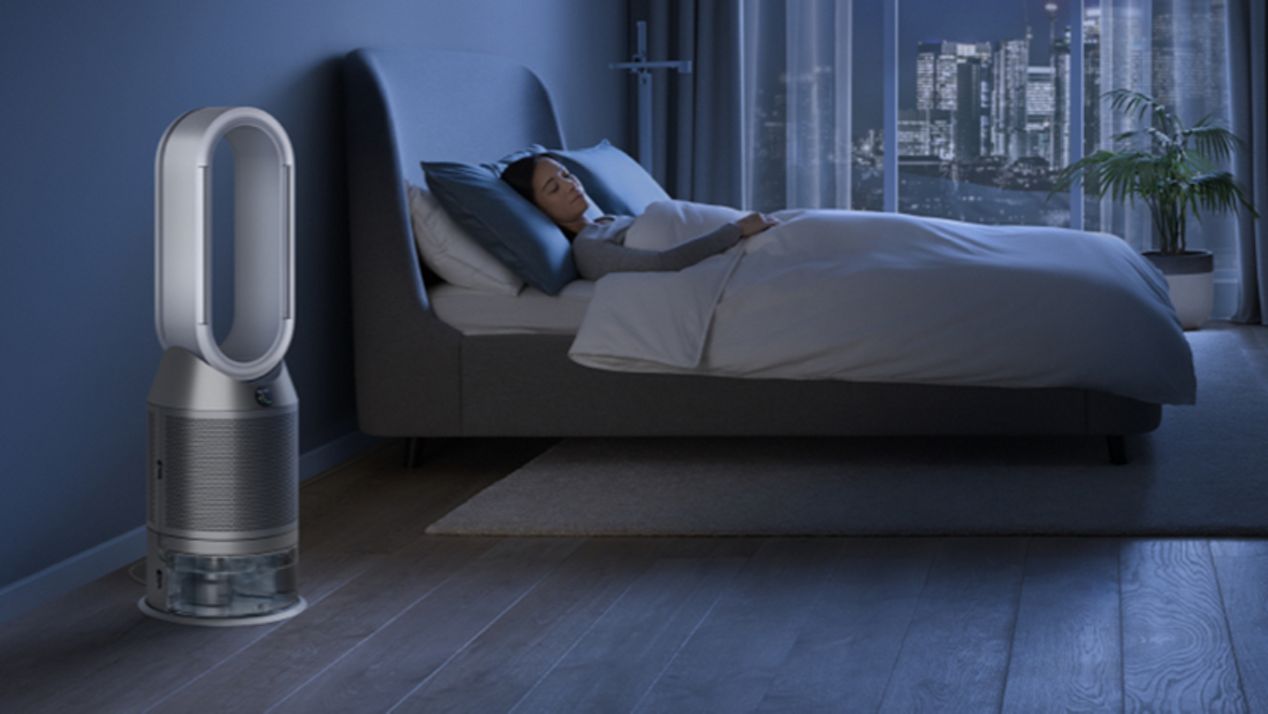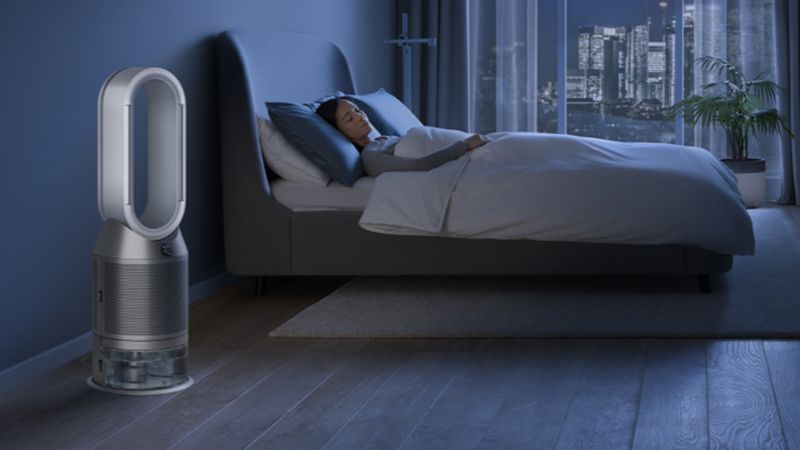 Night mode
Purifies using the quietest settings and a dimmed display. Sleep timer enables pre-set intervals of use, between 15 minutes and 9 hours.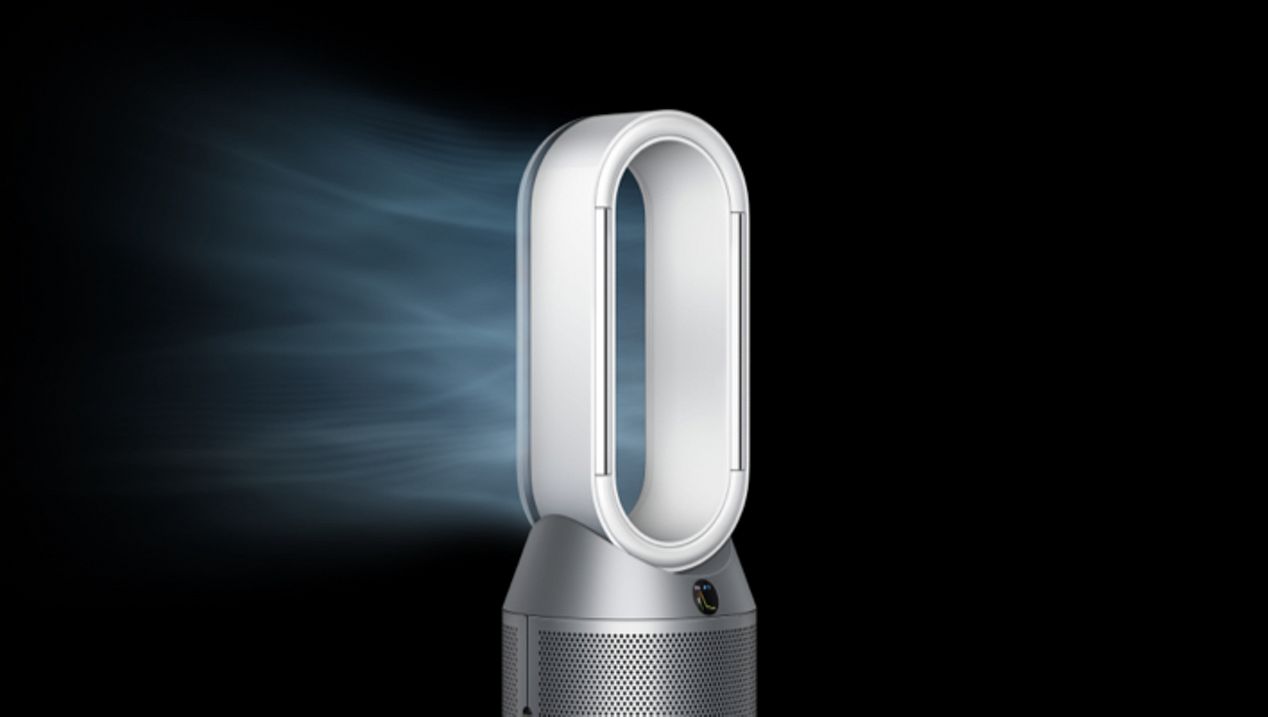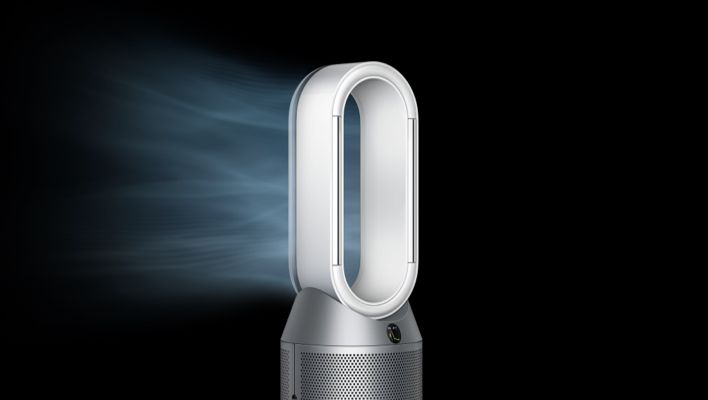 Backward airflow mode
Diverts airflow through the back of the machine to purify and humidify without cooling you.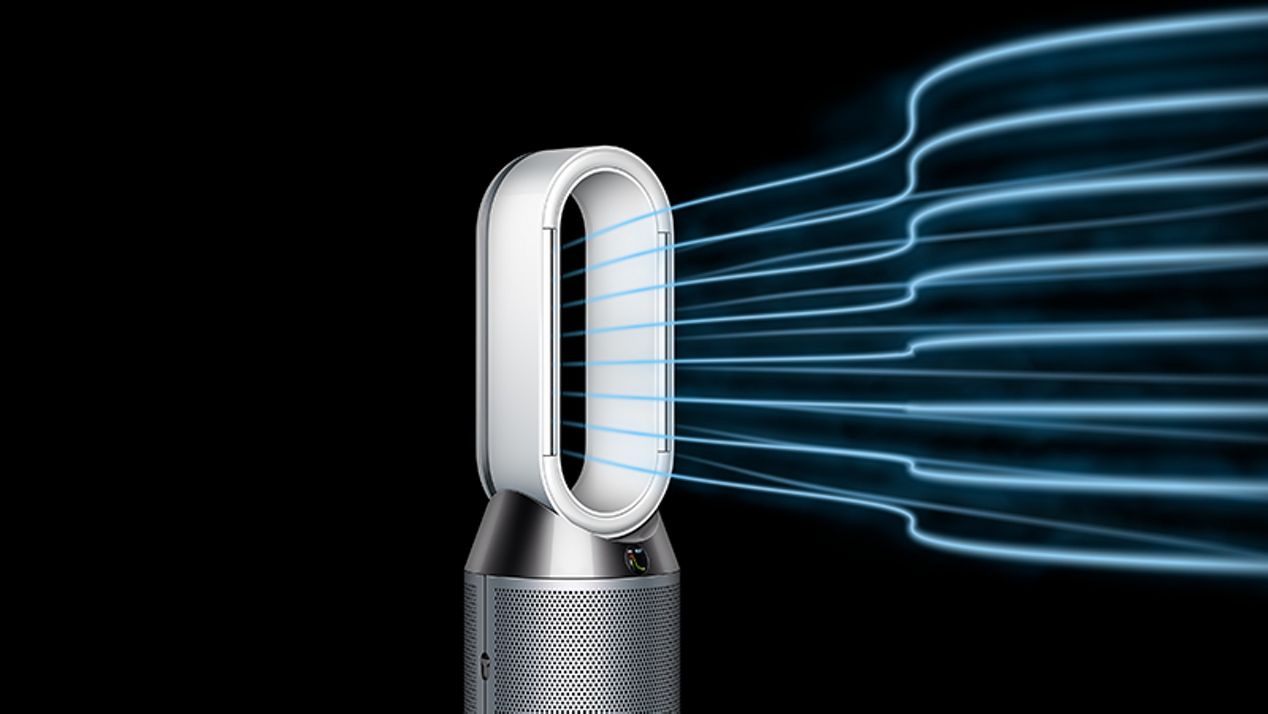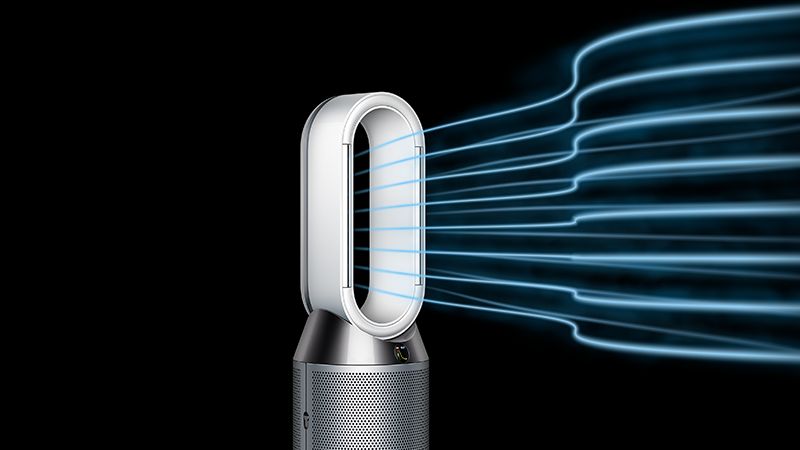 Breeze mode
Unique algorithms vary the airflow to mimic a cooling, refreshing breeze.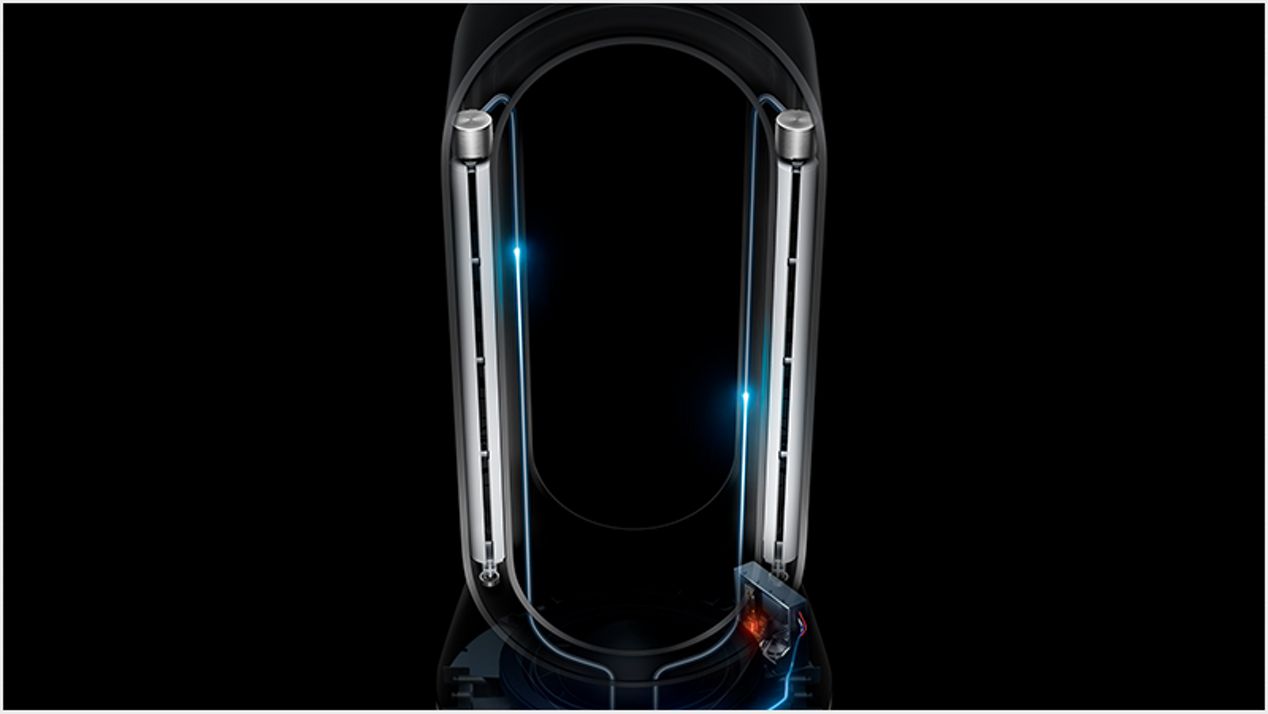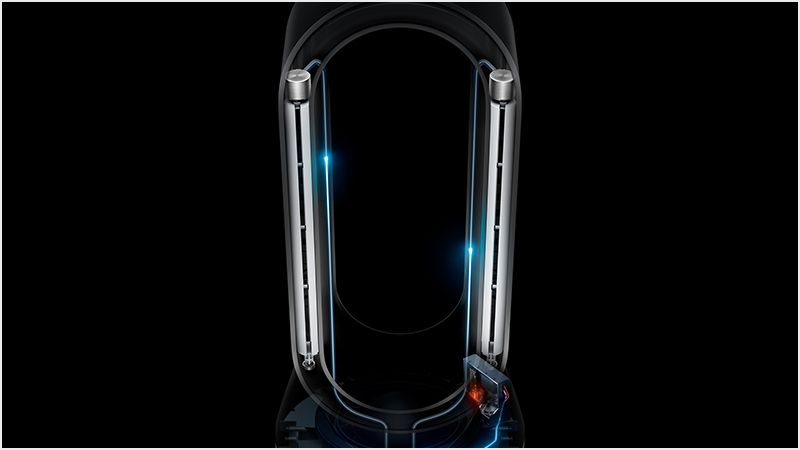 Jet axis control
Two oscillators guide the airflow – projecting separately, or in unison, so you can choose different airflow modes.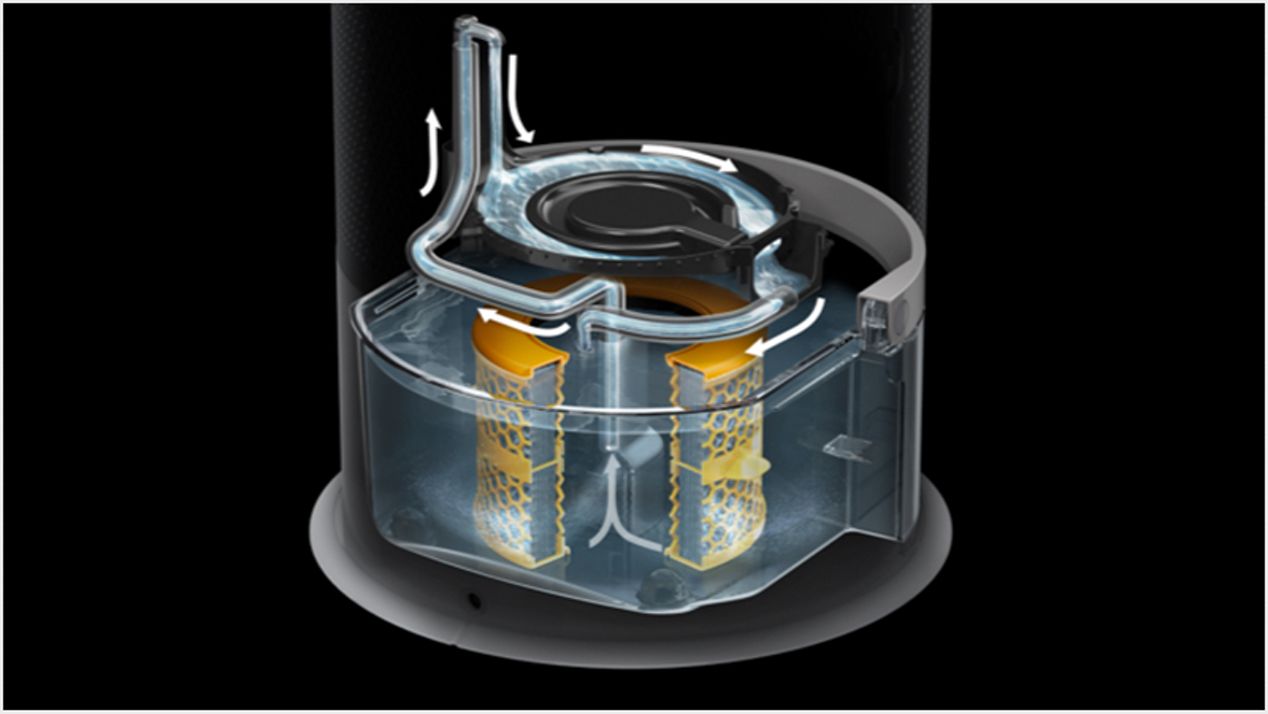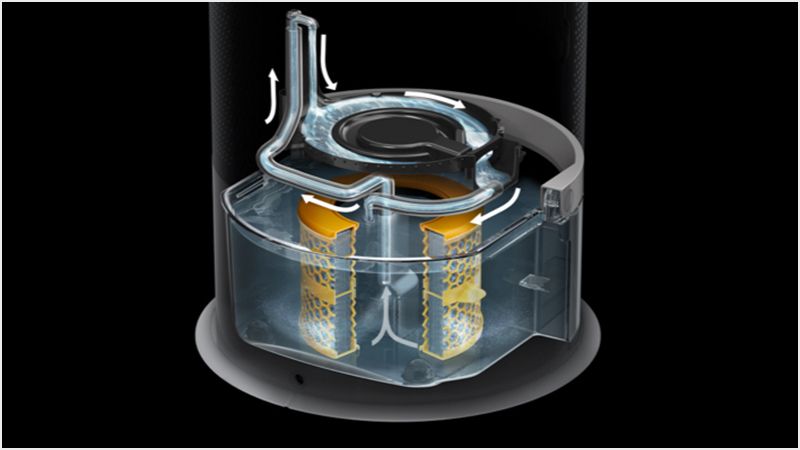 Deep clean cycle
Activate the machine's monthly hassle-free Deep clean cycle at the touch of a button. It will guide you through the simple step-by-step process.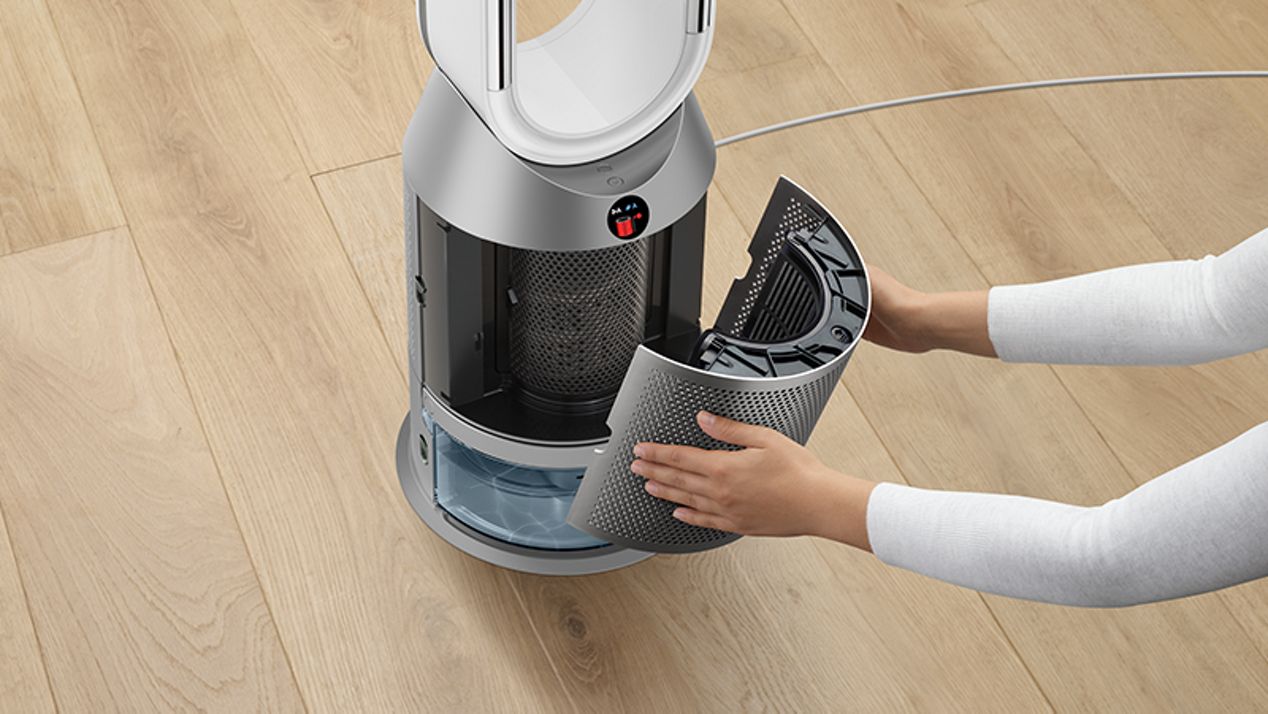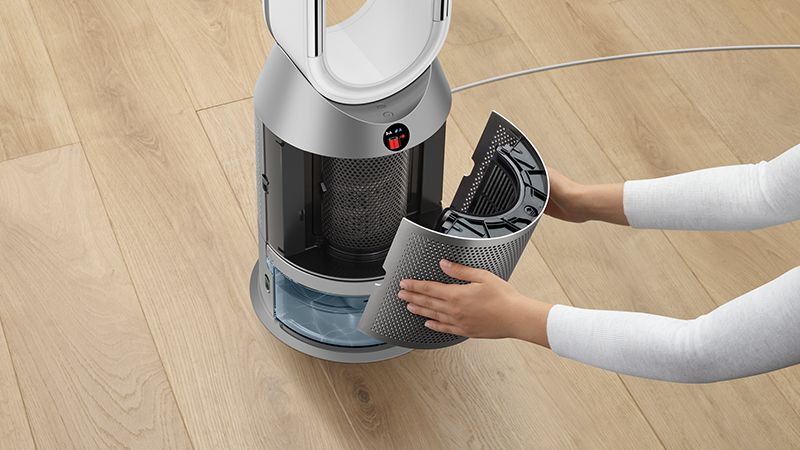 Simple filter changes
Built-in reminders show you when your combination filter needs changing. It's quick and easy to do.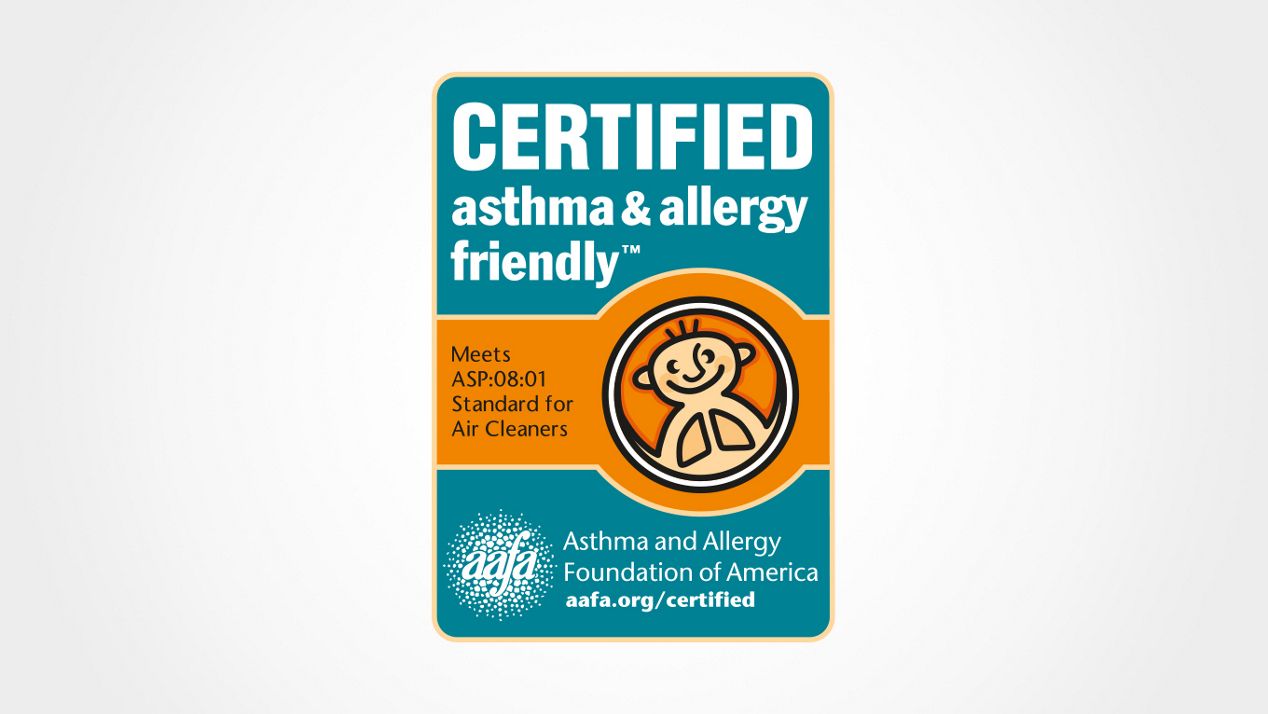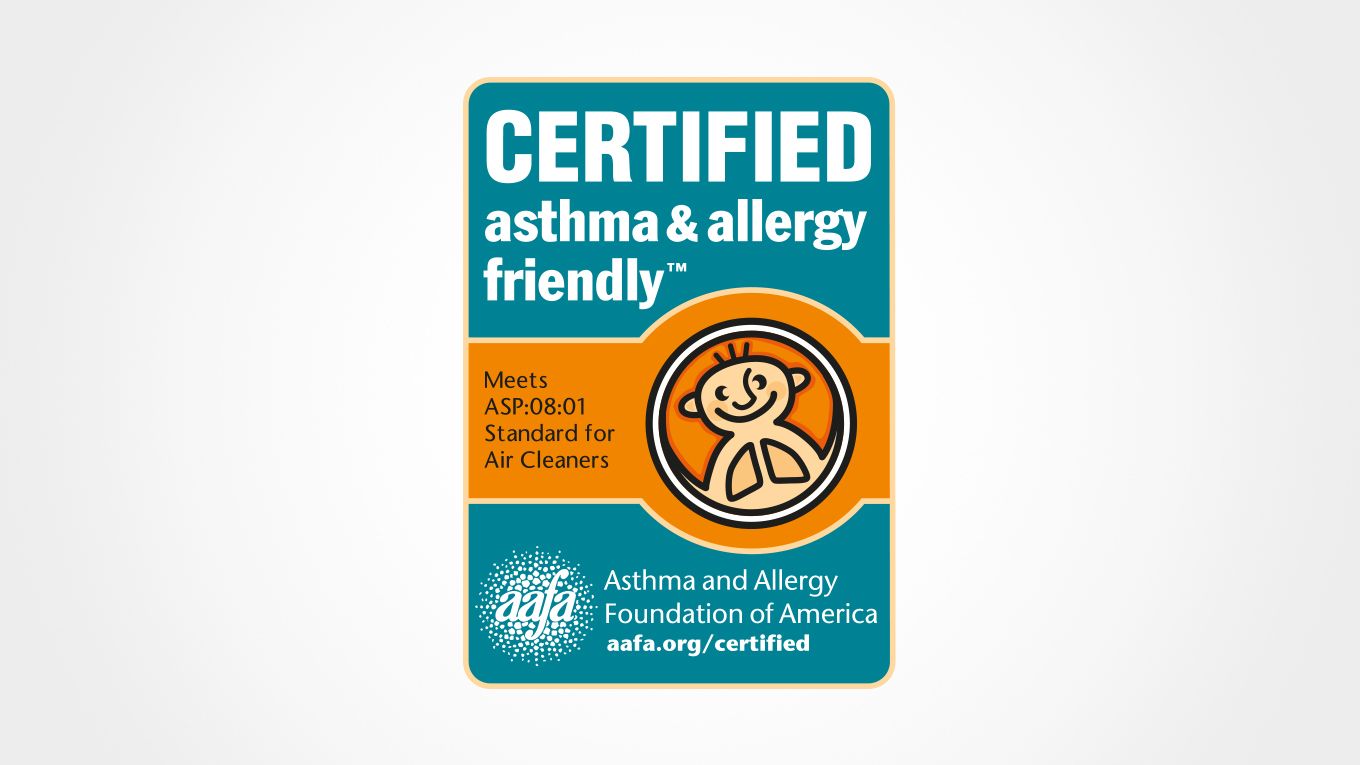 Certified Asthma and Allergy friendly
Dyson purifiers are certified asthma and allergy friendly by the Asthma and Allergy Foundation of America.
Specifications
Weight

18 lb

Airflow at max. setting

87 gallon

Oscillation/Angle

90 degrees

Cord length

6 ft

Number of speed settings

10

HEPA filter

HEPA H13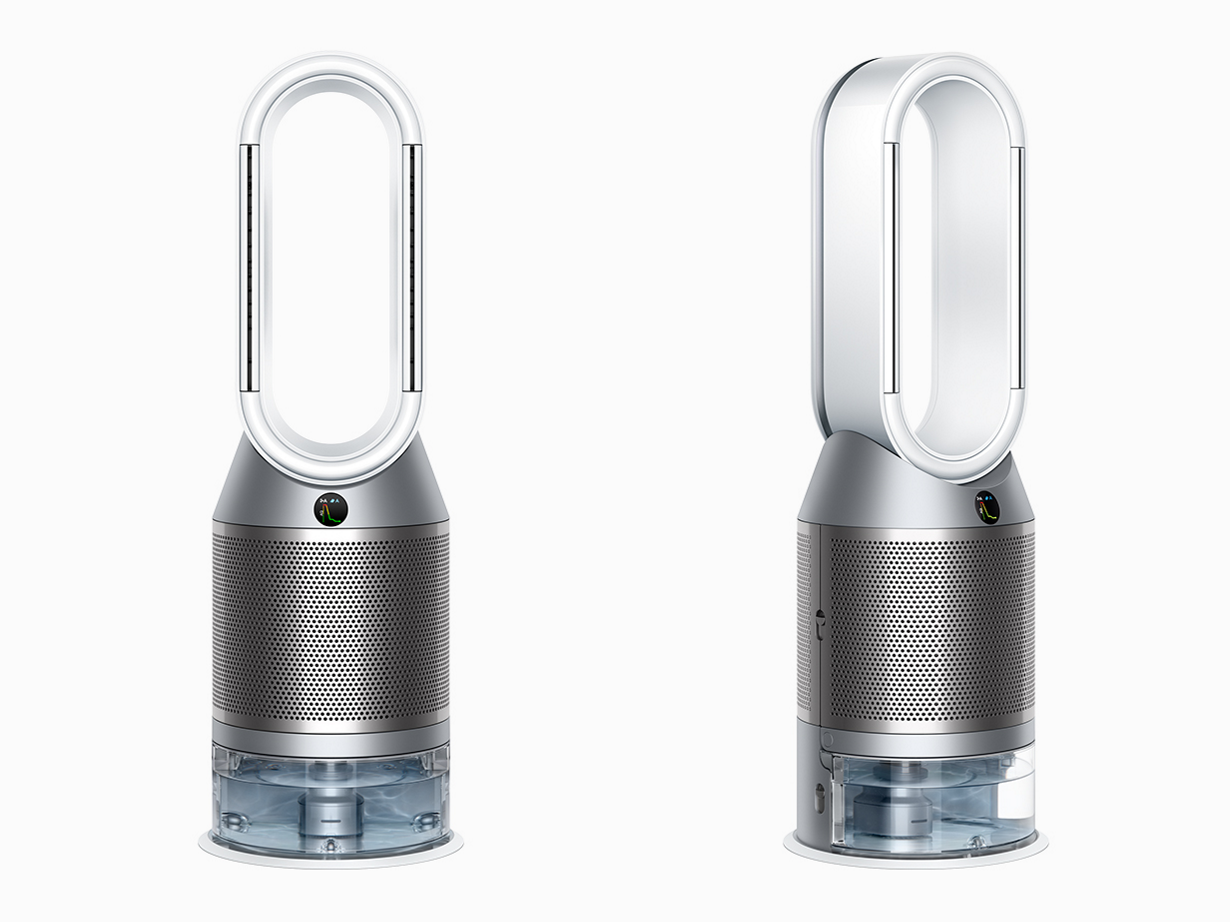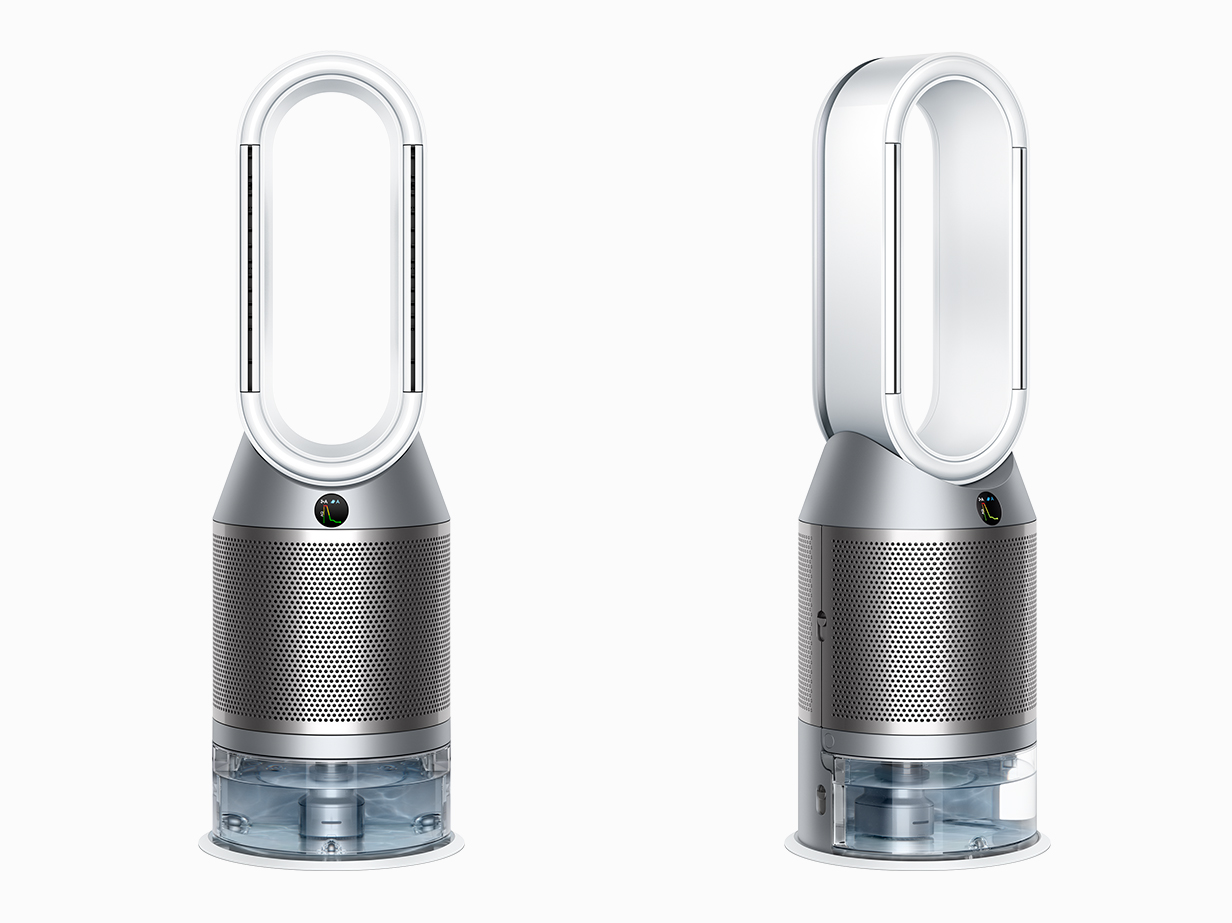 Height

36.33 in

Length

12.28 in

Width

11.02 in
What's in the Box
Dyson Purifier Humidify+Cool Autoreact PH3A

Dyso Genuine Filter

Remote Control
Frequently asked questions
What is new about the Dyson purifier humidifier, and how is it different to other purifier humidifiers?
We've re-engineered our latest purifier humidifier to be fully sealed to HEPA H13 standard.⁵ With a hassle-free Deep clean cycle that  eliminates mineral build-up throughout your machine's water system.
Where should I place the purifier humidifier in my room?
Your Dyson Pure Humidify+Cool™ is engineered to purify and humidify single rooms, so you should use it where you spend the majority of your time at home. When placing the machine, make sure there's at least a few feet of clearance on all sides, so that the air can circulate effectively. Close doors and windows and place away from air vents.
Can I switch off humidification?
Yes. The machine works as a purifier humidifier, or just a purifying fan.
How often should I run a Deep clean cycle?
This depends on the water hardness where you live. The machine prompts you to run the cycle once a month in hard water areas. It prompts you less often in softer water areas. Running a Deep clean cycle helps to eliminate odors that occur through poor maintenance.
Do Dyson purifiers capture wildfire smoke?
Dyson purifiers capture wildfire smoke.
Payment & Security
Payment methods
Your payment information is processed securely. We do not store credit card details nor have access to your credit card information.
---
Security