Description
Ipevo TOTEM 120 Multimodal Collaboration Camera
IPEVO TOTEM 120 is a conference camera, product demonstration camera, and document camera all in one. Its design is ideal for eye-level conferences, online product presentations, and sharing of papers and other visual resources. 
You may easily change the camera's height by simply pulling it up to eye level. In the Document Mode, where the camera may be pointed 90 degrees downward, document sharing is made easier. It may also be tilted downward at a 45° angle in the Sharing Mode to display anything you need during an online collaboration or to show off products. 
The AI Stage automatically ensures that everyone in front of the camera remains in the picture when it is turned on. As a result, online participants experience more natural and immersive communication. The AI-enhanced Voice technology from IntelliGo is installed in TOTEM 120. This noise filter makes use of artificial intelligence, which was taught with more than 500 million unique pieces of data, and is very good at preserving the authentic sound of the human voice while accurately removing noise. 
To acquire the ideal perspective for your situation, alternate between the 80° Autofocus lens and the 120° Ultra-Wide lens. For presentations or conferences in huddle rooms, the ultra-wide lens is perfect. For document sharing and private video calls, the focusing lens offers a useful alternative. 
IPEVO TOTEM 120 is intended for huddle spaces and conference rooms without conferencing technology. It offers corporate conferencing unequaled flexibility and freedom in collaborating. The presenter and the whiteboard can both be captured using TOTEM's ultra-wide lens and flexible adjustable body, giving online viewers the whole picture. With the help of AI-enhanced speech technology in the very portable TOTEM 120, you can transform any location into a formal conference room.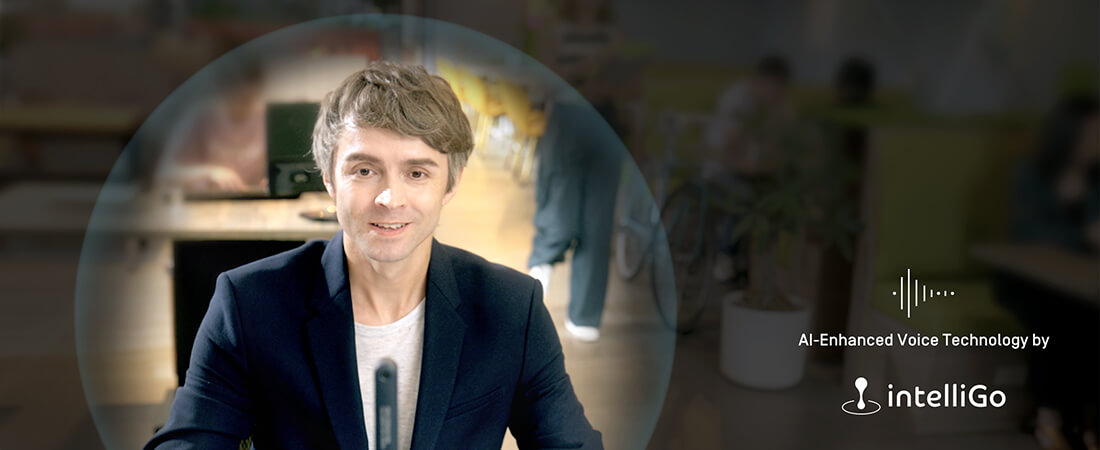 Zoom, Google Meet, Skype, Microsoft Teams, Webex, GoToMeeting, and more are plug-and-play compatible with Windows, Mac, and Chromebooks. Along with autonomous camera management and artificial intelligence-powered video modes, IPEVO EyeStageTM offers total control over how your hybrid conference or online presentation is delivered. 
Use facial tracking to operate the camera, have AI follow your every move, or shine a spotlight on the meeting attendees. 
3 Camera modes- Conference Cam + Demo Cam + Document Cam in one device
AI Stage auto framing
Dual lens camera
120° FOV (Ultra Wide) hybrid conferencing
80° FOV (Autofocus) Document sharing
Efficient video conferencing with flexibility
AI-enhanced video noise reduction
8-Megapixel dual lens
Plug and play
Portability
Compatible with Windows, Mac, Chromebooks 
SPECIFICATIONS:
Basic size: 2.4″ x 2.1″ x 13.2″ (60 x 54 x 335 mm); Height when fully extended: 20.3″ (515 mm) 
Weight: 1 lbs. 
Model: Dark Blue 
Megapixel: 120° lens: 8 MP; 80° lens: 8 MP 
Resolution: 3840 x 2160 (16:9); 3264 x 2448 (4:3) 
Frame Rate: 3840 x 2160 @ 30fps; 3264 x 2448 @ 15fps 
Focus: 120° lens: Fixed focus; 80° lens: Autofocus 
Focus Range: 120° lens: 19.7″ ~ 297.2″; 80° lens: 3.93″ ~ ∞ 
Physical Control Buttons: Camera switch, image rotation, AI Stage, AI Voice 
Microphone: Omnidirectional, 16-ft range, EMI filter, Sensitivity: −26dB FS, SNR: 64adB(A) 
Compatibility and Output Connectivity: Mac, Windows PC, or Chromebooks with a USB Type-C port 
Max Capturing Area when Facing Downward: 120° lens: A3*; 80° lens: A4 
*Using the 80° lens equipped with autofocus is recommended for viewing text documents. 
Warranty: 2 Years 
WHAT'S IN THE BOX: 
1 x IPEVO TOTEM 120 with attached USB cable (3.94 ft / 120 cm)
Payment & Security
Payment methods
Your payment information is processed securely. We do not store credit card details nor have access to your credit card information.
---
Security