Description
Forno 24 inch dishwasher
With the help of this modern and high-tech Forno 24 inch dishwasher, keep your kitchen dishes clean and shiny. It is also suitable with cabinet panels, and achieves seamless fully-integrated controls. This features a touch screen control panel, adjustable racks, and stainless steel cabinets. It would surely be a great addition to your kitchen space .
SPECIFICATIONS

- 

Shipping Weight : 45.718kg 

Net Weight : 45.718kg 

Package Length : 75.2094cm 

Package Width : 65.9892cm 

Package Height : 86.5886cm
WHAT'S IN THE BOX - 
1 x Drain Hose 
1 x Power Cord 
1 x Installation Kit
*Attention* Minimum Advertisable Price (MAP)  $1299
This is a brand-approved dropshipping product. As part of JD Sourcing's agreement with the brand, no merchants may sell the product for lower than the MAP. This keeps profit margins healthy for merchants!
Orders for products sold for a retail price below the MAP will not be shipped out, and JD Sourcing reserves the right to delist products from stores that do not comply with MAP policies.
UPC:686136980074
More pictures here: 
https://bit.ly/3mLXBK2
After Sales Policy
Forno provides professional white glove delivery for all appliance deliveries.
Before Delivery:
The carrier will contact the customer to schedule a delivery appointment. Appointment confirmation will be sent to the customer and merchant by email

The carrier will call in advance and deliver at the scheduled appointment time. If the scheduled appointment delivery is unsuccessful, a fee of $250 will be charged for the second delivery attempt

Once product is shipped and tracking number provided, order cancelation will result in a refund minus a 25% restocking fee

If the rare instance that a product is delivered damaged, customer should refuse delivery. In this case, the customer will receive a replacement product free of charge
After Delivery:
Returns after delivery is accepted are not supported

Products covered by 2 year limited warranty, see link for full details: 

 

https://bit.ly/3K00VKW

Customers are responsible for installation

For warranty requests, customers should contact 

mysupport@forno.ca

To buy accessories or for replacement parts after the warranty period, customers should contact 

mypart@forno.ca
WASH TUB: Stainless Steel Tub • Hard Food Disposer • Extra Vortex Washing • 16 Place Settings
DISHWASHER CONTROLS: 6 Wash Cycles • Top Digital Control Panel • 52 Decibel Sound Rating
FEATURES: Touch-Screen Control Panel • Delay Wash • Adjustable Racks • Cabinet or Stainless Steel
INCLUDES: Drain Hose • Power Cord • Installation Kit
The Forno 24″ Model FDWBI8067-24S Pro-style built-in dishwasher is a perfect addition to your kitchen. This stainless steel VCM front dishwasher, which is also suitable with cabinet panels, achieves seamless fully-integrated controls. Operating at a low 52 DB wash, you can carry on a conversation without any distractions. Choose from 6 wash programs, as well as 2 wash options and a 24-hour delay start function. The 12 place setting capacity ensures that no dish will ever be left unclean in your kitchen.
Instrction Manual:https://fornoappliances.com/wp-content/uploads/2022/05/FDWBI8067-24S-User-Manual.pdf
Specifications:https://fornoappliances.com/wp-content/uploads/2022/05/FDWBI8067-24S-Catalog-Sheet.pdf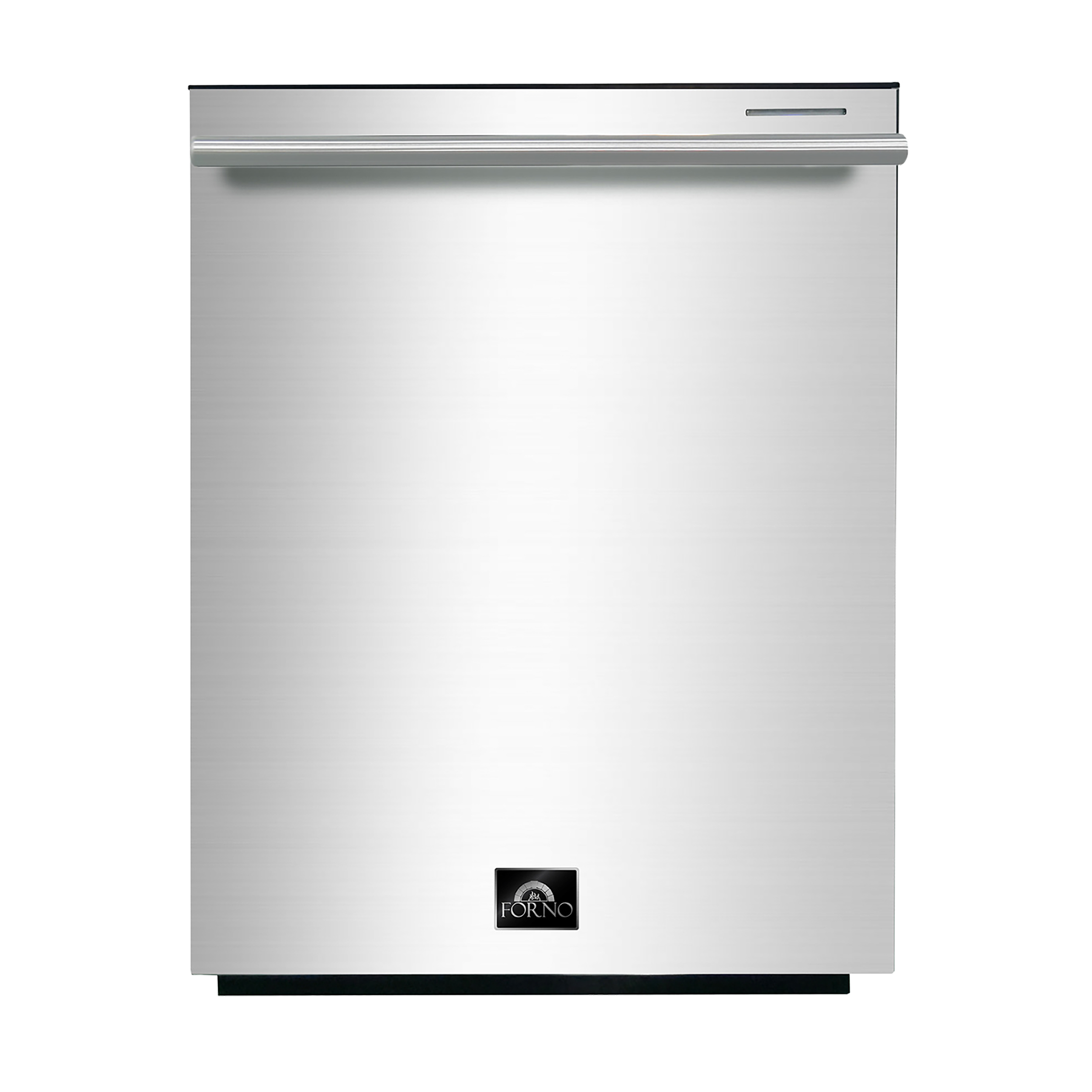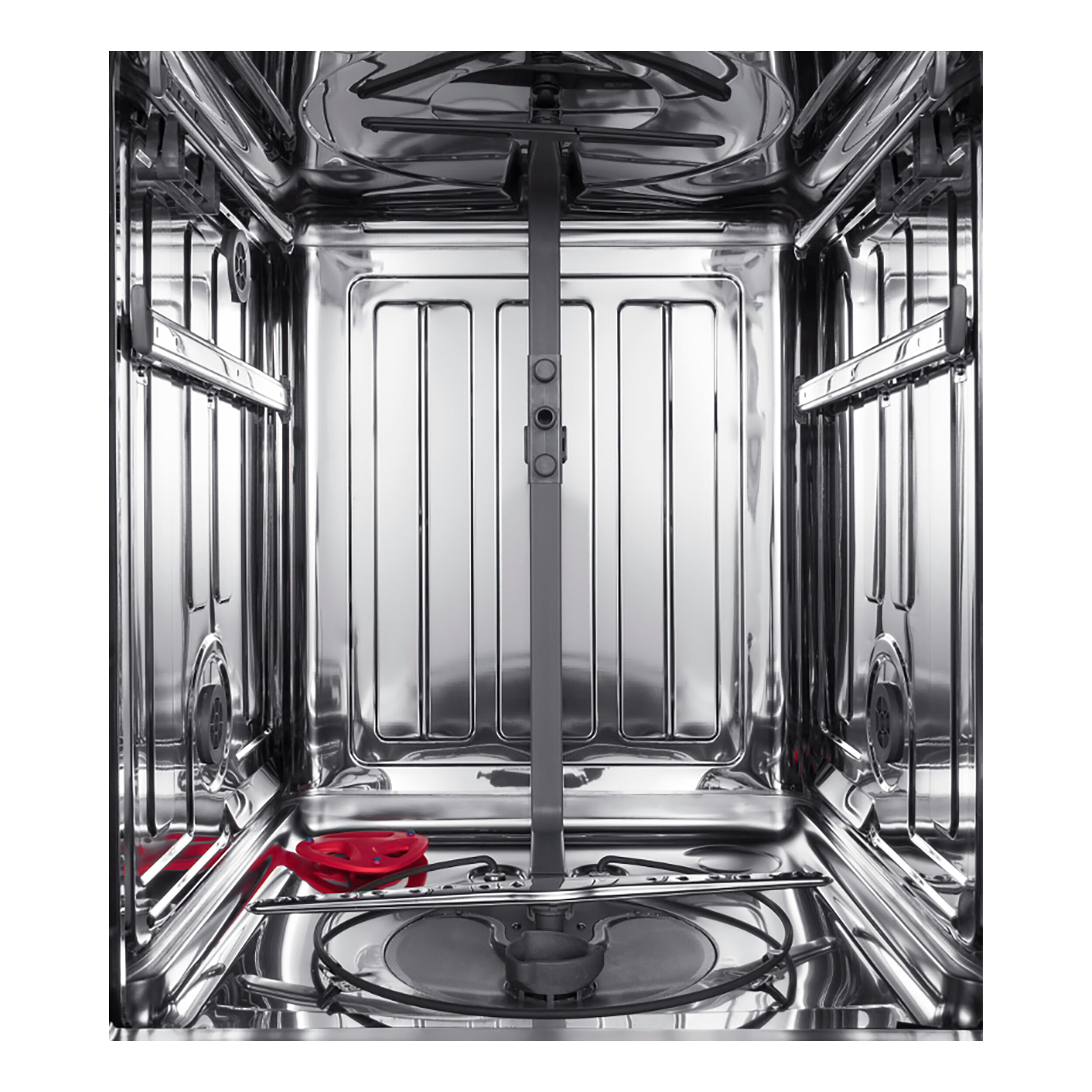 Payment & Security
Payment methods
Your payment information is processed securely. We do not store credit card details nor have access to your credit card information.
---
Security